The key resistance for today is the current level of the limit seller (3950.00).
When a sell pattern is formed near the limit seller, we expect a subsequent decline until the close of the currency day with the target – the limit buyer (3859.25).
If it fixes below the specified option support, we expect a decrease to the level of the market maker's balance (3850.00).
We remind you that the current weekly forecast is on the H4 chart on the left, and the fresh daily forecast is on the M30 chart on the right.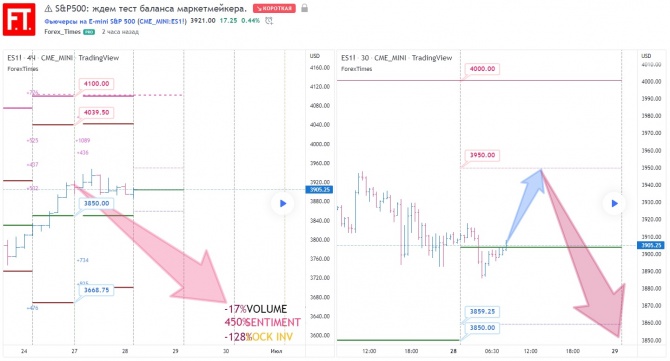 Subscribe to our Telegram channel "ForexTimes VIP"
1. 10+ signals per week.
2. Entry point, SL and TP.
3. Profit 10%+ per month.
4. Weekly and daily forecasts (CME).
5. Ralph Elliott waves.
6. Glass of orders online.
7. VIP chat with the leading trader of the project.